I've decided no new projects until I finish the ones I have started. That is my biggest downfall: no follow-through. I usually give up when projects are about 80% done. "Oh, I'll get back to it later" and then I never do.
Do you know how long the bathroom has been missing its wallplates on the lighting and fan switches? Yeah, about a year! That's a safety issue too. :( It's not that I haven't tried. I just could not get the screws to line up for some reason. But today, I conquered all! Or at least the wallplates.
Now let me show you around the rest of the bathroom. When we bought the house, we were blessed with this beauty of a medicine cabinet. Even better, the shelves were practically rusted through.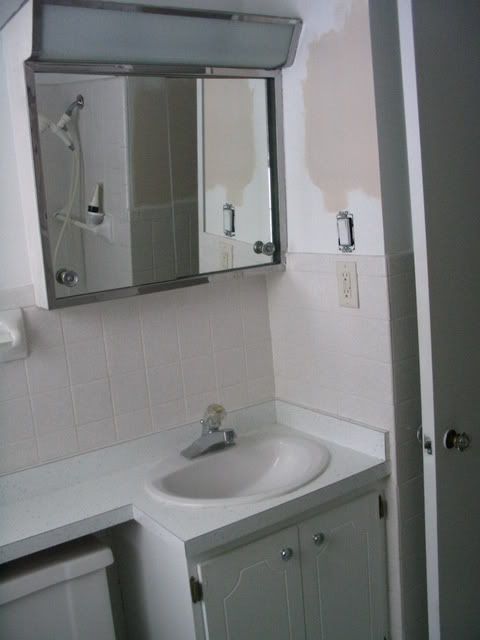 Don't mind the paint swatch on the wall. At one point, there were seven different patches of colors up on the wall. For a year. We ended up with Sherwin William's Kilim Beige. It was just leftover paint from the
hallway
. It's best represented in the wallplate picture above.
Please also don't focus on my nemesis: the
banjo countertop
that extends over the toilet. We'll eventually replace with a pedestal sink.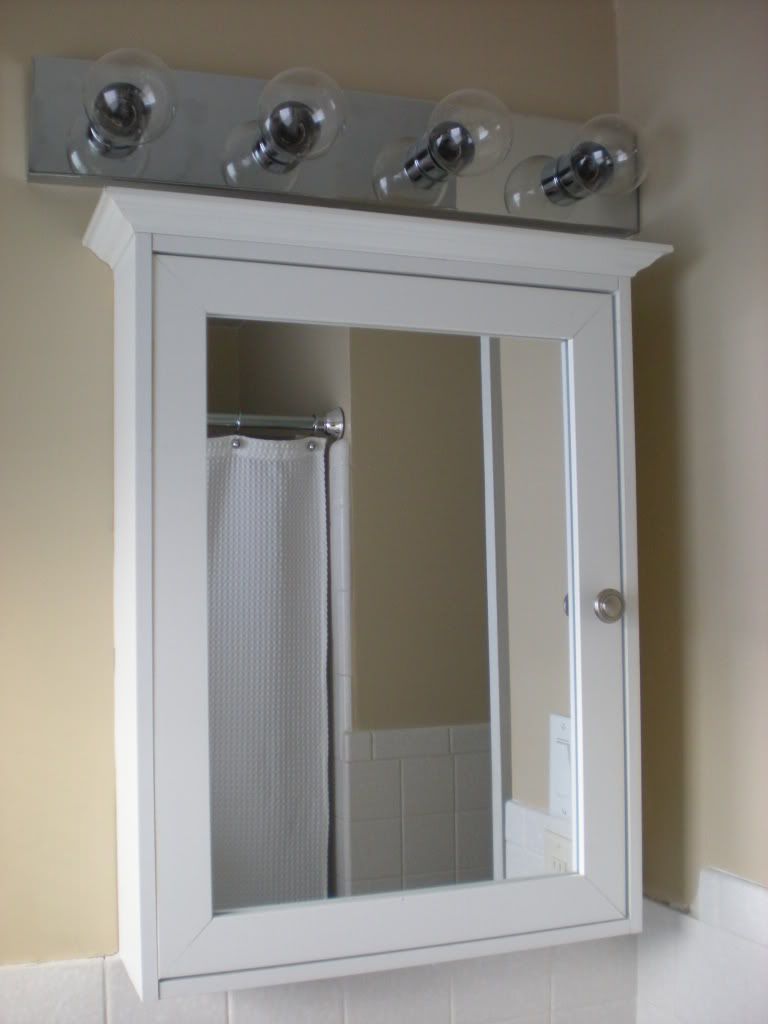 I still have some tile edge pieces to finish. See what I said about unfinished projects? I'm not in love with the light fixture but we were really limited by the space. Our ceilings are too low to fit in something pretty like
this
: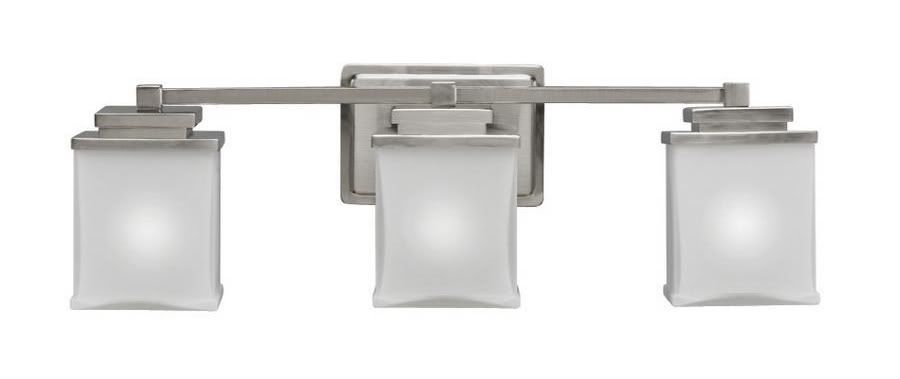 Trust me, we tried. The light doesn't reflect right. It needs to shine out, not down. But we'll keep looking. In the meantime, these
$18 lights
work just fine for now!
Stay tuned for when I show you around the rest of the bathroom in two follow-up posts: organizing the linen closet and organizing the medicine cabinet. Who knows, maybe I'll even treat you to more of the banjo countertop, complete with the cut-out for a box of tissues. Lovely.
Project Cost Breakdown:
Lighting: $18
Medicine Cabinet: $88
Paint: free (leftovers)
Lightswitches and plates: $4
Total cost: $110