When I replaced the medicine cabinet, I worked on some new ways to organize. It... worked. But wasn't ideal. It got messy fast. I originally purchased the Ikea
Semvik
tumblers to store cotton balls, cotton swabs, and other miscellaneous items.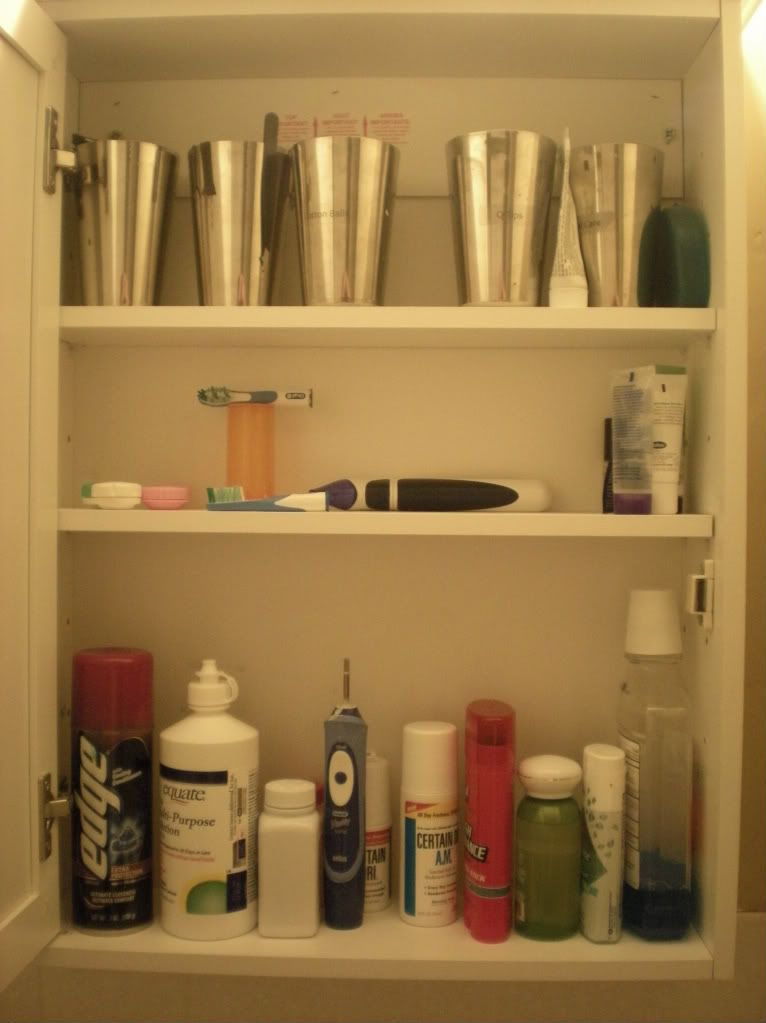 You would think it'd be pretty easy to remember which tumbler contained which items. However,
one
household member just couldn't retain that information. I thought I was smart when I printed up some clear labels. But the tumblers show fingerprints and get dirty fast. When I'd wipe down the containers, the printing would slide right off. Another clear label on top of the printed label and viola! Problem solved. Until the tumblers started to look... rusty.
Enter the unbreakable acrylic
tumblers
at Target for $2.50 each. Normally I'm not a fan of clear storage. I don't like looking at clutter. But really, who is going to be looking in my medicine cabinet except for me and Matt, and uh, I guess my blog readers? (Unless you're one of
those
snoopy guests. lol)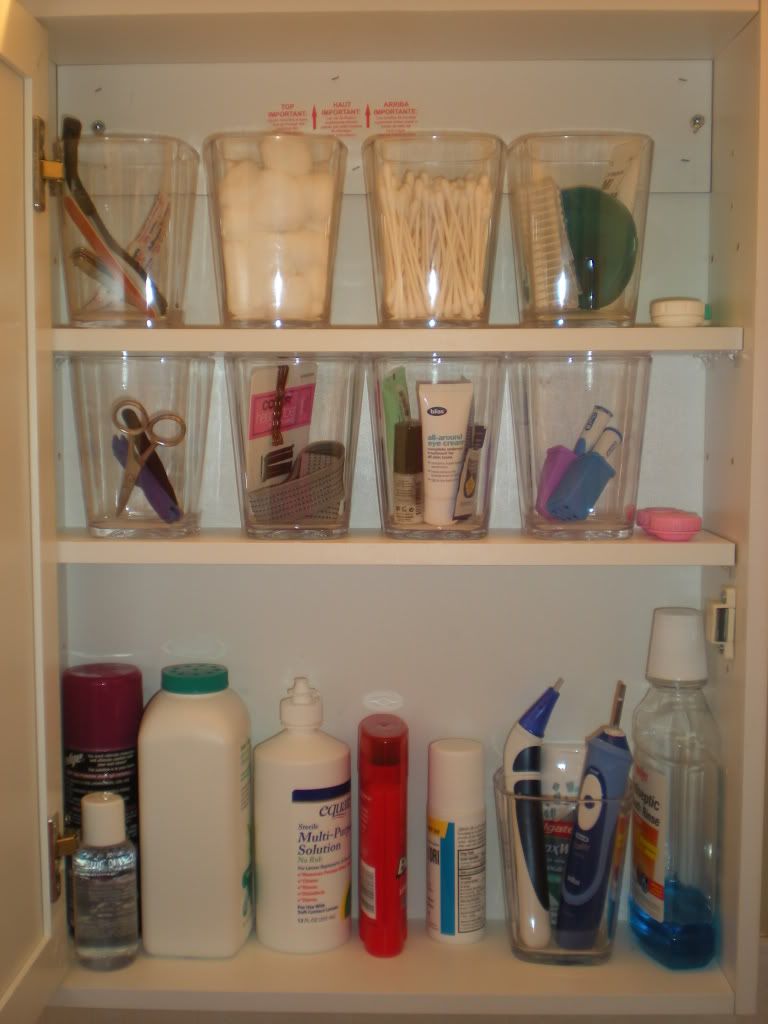 Basically,
everything
has to fit in my medicine cabinet. Nothing is stored in 21 inch wide vanity because it is pretty yucky under the sink. It's old and needs to be replaced. And this is good practice for when we replace the vanity with a plain old pedestal sink. So I tell myself, anyway.